A world-class gift to celebrate a milestone ten-year agency/client relationship. I had the pleasure of working with fine artist Jason Seiler to create a classic executive oil portrait of the world's most unlikely executive.
Adweek Brand of the Day
Effie Award - Sustained Success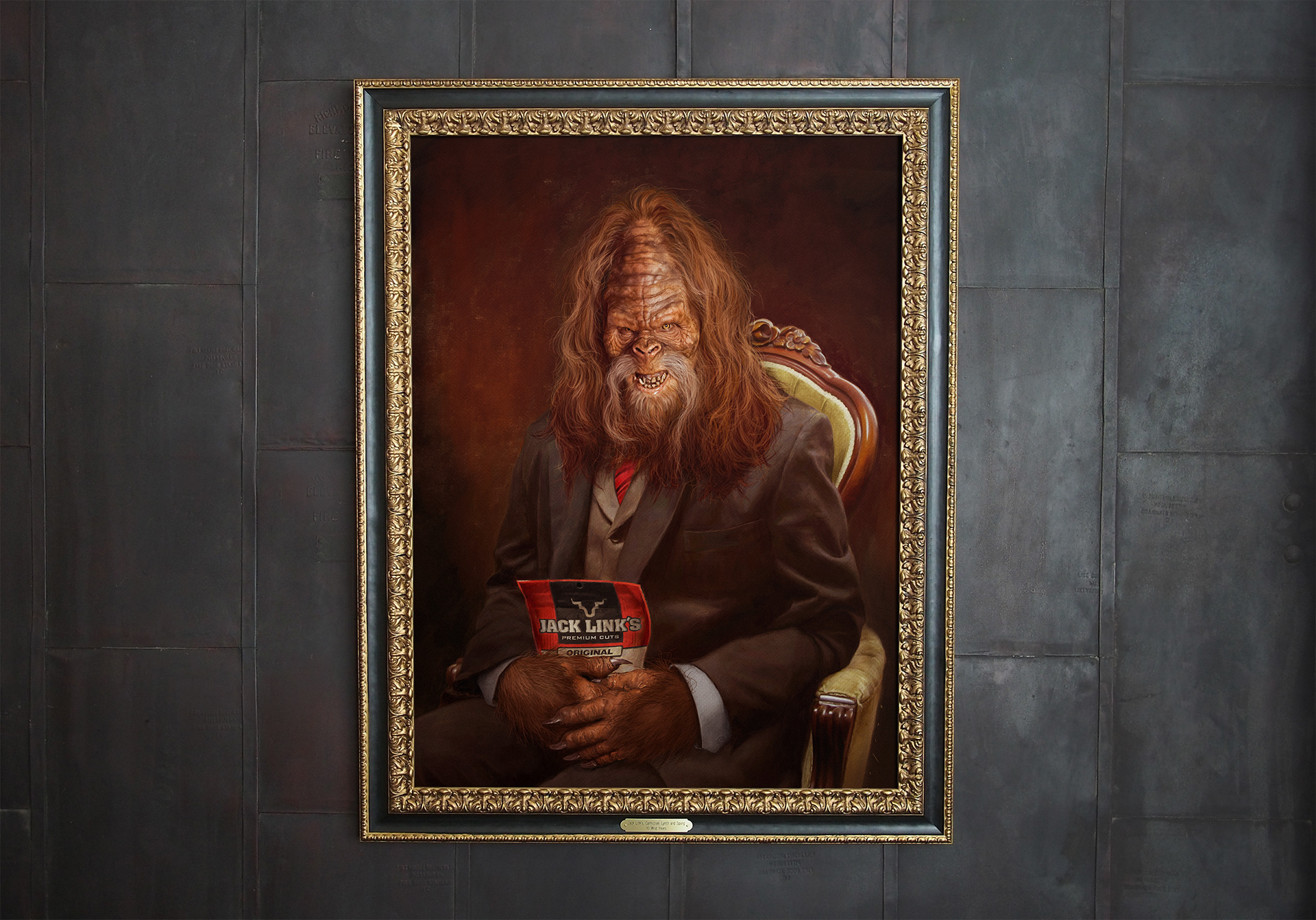 "It's the picture of dignity except for the fact that Bigfoot is still badly in need of a haircut."